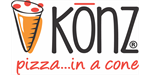 Konz Pizza - Food Franchise
Join the Pizza Konz Revolution. Single Unit, Multi Unit and Territories Available Now.
Finance requirements

Working Capital: $80,000
Total Investment: $200,000 - $350,000

Available areas

BC, Alberta & Saskatchewan
Profile
Konz...Pizza in Cone, Come change pizza with us!
Single Unit, Multi Unit and Territories Available Now.
Join the Pizza Konz Revolution
Who we are
Konz Pizza…in a cone was founded by Chefs with a passion for the food industry. Let's face it…a pizza slice has never been a great way to eat pizza on the go.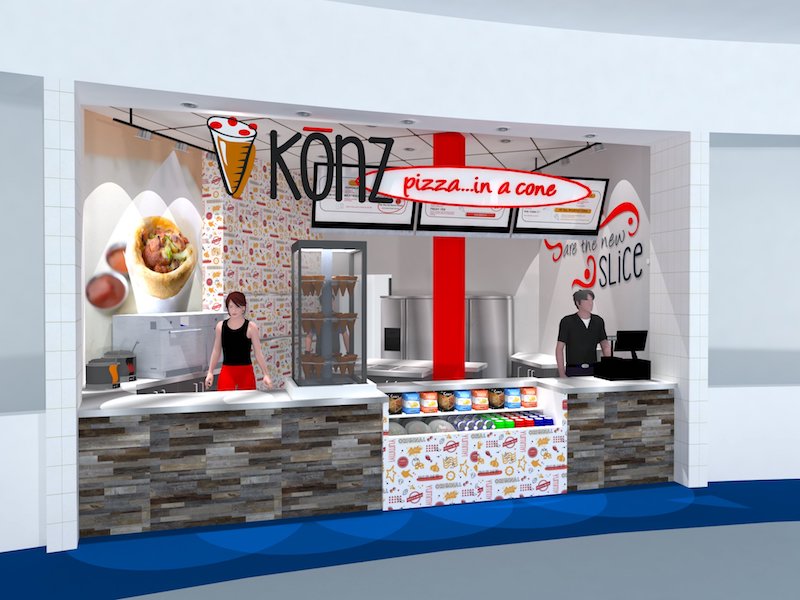 It's flimsy, floppy and nearly unthinkable. Pizza in a cone means no mess, no spills and kid approved. Konz offers an incredible business solution for both consumers and entrepreneurs.
Imagine a business that is easy to run and still produces the highest level of net profits that we have ever seen. We have been in the quick service industry all over the world for over 30yrs and nothing compares.
Why you will be successful with us
We know that pizza outsells every other food on the planet 4:1. In an increasingly fast pace environment Konz Pizza…in a cone has identified a way to get pizza to the consumer in a way that's comfortable and convenient in all scenarios.
Pizza is still the number #1 growing market in North America especially in the express sector. Everyone is trying to find ways of delivering fresh pizza to an on the go consumer as these needs rise. Its widely agreed that innovation is key - giving people a new reason to choosing one business over the other. Konz Pizza…in a cone is aiming to become top of the express sector by dominating three key trends. Innovation, Fresh/Healthy Options and Convenience. 
Immediate, Existing Turn-Key Opportunities Are Available
We are looking for Partners not franchisees. We want you to think, create and grow with us!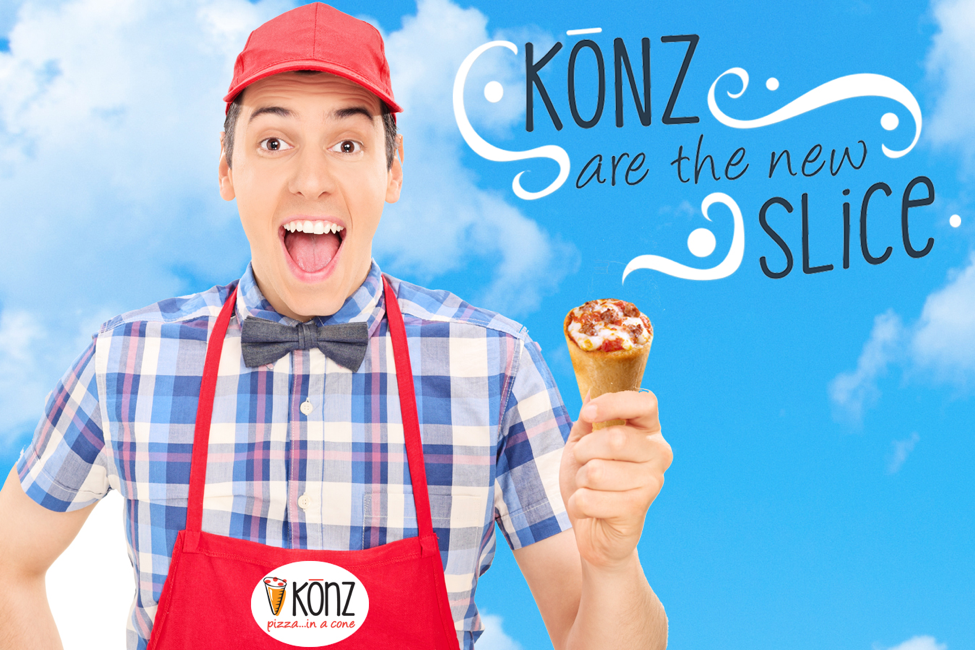 We have access to the best locations within dense populations and high foot traffic. Traffic is always steady during the day and night. Available right now.
If you would like us to consider a location that you've found, or that you already own, our requirements are: size must be between 500 and 1,500sq ft. with good visual exposure and be able to support lots of signage space.
The build is very fast, and the cost can be very inexpensive. Leasehold improvements and equipment costs should range between $85,000 –and $250,000.
Konz Pizza…in a cone does not use heavy duty extraction units. We don't use gas or oil, and that opens up so many options for great locations that traditional restaurants can't have.
Join our very successful team of business owners. Flexible hours, huge profits and easy operations. Konz is a new type of business; you are part of a team. Your input, ideas and entrepreneurial direction will all be accepted. We want you to grow with us as a partner.
Our food system is a proven concept that offers flexibility, ease of operation, full training, a turnkey business and no monthly franchise fees!
All this with a product that everyone knows and loves...pizza reinvented!
Why Konz Pizza…in a cone
Complete branding, design, construction assistance
Site selection and Lease Negotiating
Territory rights and Master Territory rights available
Fully furnished with all cooking equipment and smallwares
Extensive concept training on all business aspects
Marketing, social media and website support
One on One support during your first few opening weeks
Accurate detailed reporting, inventory and POS systems
Financing options available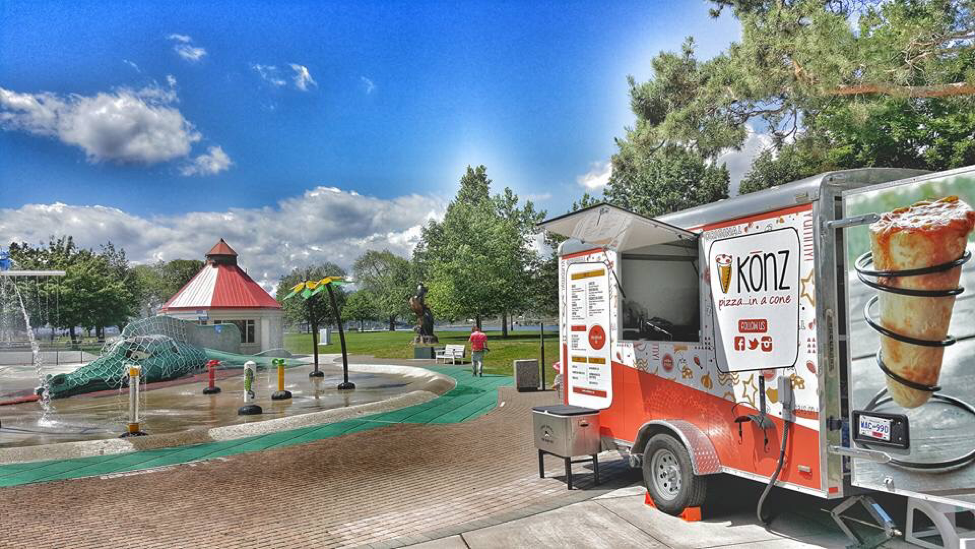 "Konz Pizza…in a cone changed my life. I have never owned a restaurant before and was ready for some serious learning. Konz made the whole process easy and I was supported every step of the way. The best part is the profits were great and I started making money day one. Partnering with Konz was the best decision in my life."
Jayson Little – Kona Pizza…in a cone Kelowna, BC
Learn More
For a detailed confidential package on how you can be part of a fast growing company that is sweeping Western Canada, contact us today or need more info.