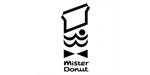 Mister Donut - Master Franchise
Mister Donut Canada's operating rights and licenses are now available for purchase.
Available areas

Master rights available in Canada.
Profile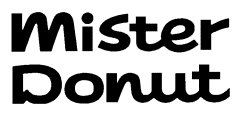 Revered in North America from the 1950's to the 1990's, we are currently seeking investors who would like to purchase the majority rights in Canada and help revive this once iconic coffee and pastry chain.
As of 2017, Mister Donut has over 1600 stores stores in operation throughout the world, including Japan, China, Taiwan, South Korea, Thailand, the Philippines, Indonesia, and Malaysia.
Please contact for further details.