Floor Coverings International Franchise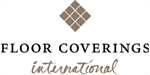 Floor Coverings International - Building Services Franchise
Create a successful business and an independent lifestyle offering residential and commercial flooring services.
Finance requirements

Initial Franchise Fee: $54,900
Total Investment: $200,000 - $275,000 (Average $225,000)

Available areas

Canada - Population 200,000 or greater
Profile
Floor Coverings International has been in business since 1998 and have helped over 140 franchisees create a successful business and an independent lifestyle.
Franchisees offer residential and commercial customers the ability to shop for flooring in their home or business on their time. We offer carpet, tile, hardwood, laminate, area Rugs, and luxury vinyl flooring and more.
Proprietary software is used to produce professional proposals in the home and third-party tradesmen handle the installation. The low employee requirement is an executive model utilizing a small office/warehouse and mobile showrooms operated by design associates that work directly in consumer homes to drive revenue.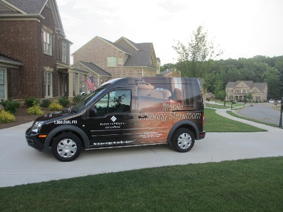 The flooring industry is a 100 Billion Dollar market in North America.
The industry is highly fragmented with over 50 companies making up the top 10%. Due to the fragmentation and the poor big box buying experience, market share is easily obtained.
Purchasing flooring is highly inconvenient - we are an alternative to big boxes and make purchasing flooring for your home easy.
We're positioned in the mobile flooring industry to take advantage of the vast consumer demand, but we've got a home improvement business model that requires professional operators with honed executive skills and leadership.
Our Franchisees love us: Through independent surveying of our franchisees, Franchise Business Review found that our franchisees ranked their satisfaction very high (Overall Satisfaction Rating= 4 Stars).
Build a big business, develop a professional team, have a balanced lifestyle - that's our franchise business model.