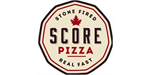 Score Pizza - Fast-Casual Pizza Restaurant Franchise
Become part of a dynamic brand, join a fast-casual pizza restaurant with a modern twist.
 Watch Video
Finance requirements

Franchise Fee: $45,000
Liquid Capital: $500,000
Total Investment: $537,000 to $737,000
Minimum Investment: C$500,000

Available areas

Canada
Profile
Score Pizza is a fast-casual pizza restaurant with a modern twist.
Score Pizza provides a dining experience that is casual, current and connects to that "Warm Canadian feel".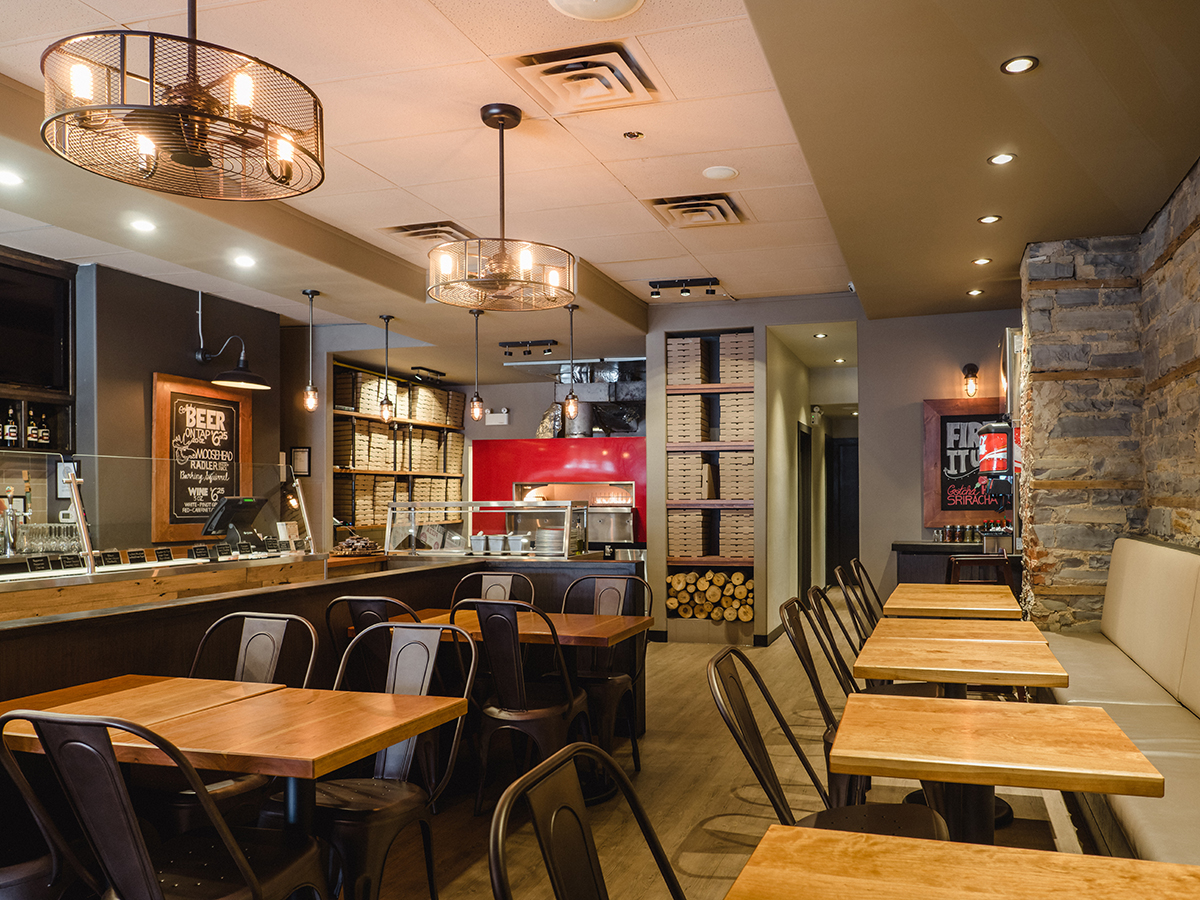 Customers choose one of our six signature pizzas or create their own from our assembly line format which lets our customers see their pizza being built. We also offer build your own salads and stone fired sandwiches.
Our team's attention to detail extends well beyond the food, with a carefully-considered, forward approach to restaurant design and atmosphere that elevates our customers' overall experience.
We also take into consideration atmosphere management allowing each store to set the mood with lighting and music. Whether it's a bright daytime lunch rush or a fun, action-packed dinner in the evening, having the ability to set the stage in your store allows your customers to enjoy their Score Pizza experience from start to finish.
Franchise Benefits
As a franchisee with Score Pizza, you'll become part of a dynamic brand, have access to our recipes, procedures, integrated supply-chain, extensive training, restaurant build-out, on-going support and so much more. Most importantly, you get to share our vision of serving custom-built, stone-fired pizza in a completely new way.
New franchisees will be provided with a minimum of 2-3 weeks of in-store training at a designated training restaurant, followed by on-site assistance.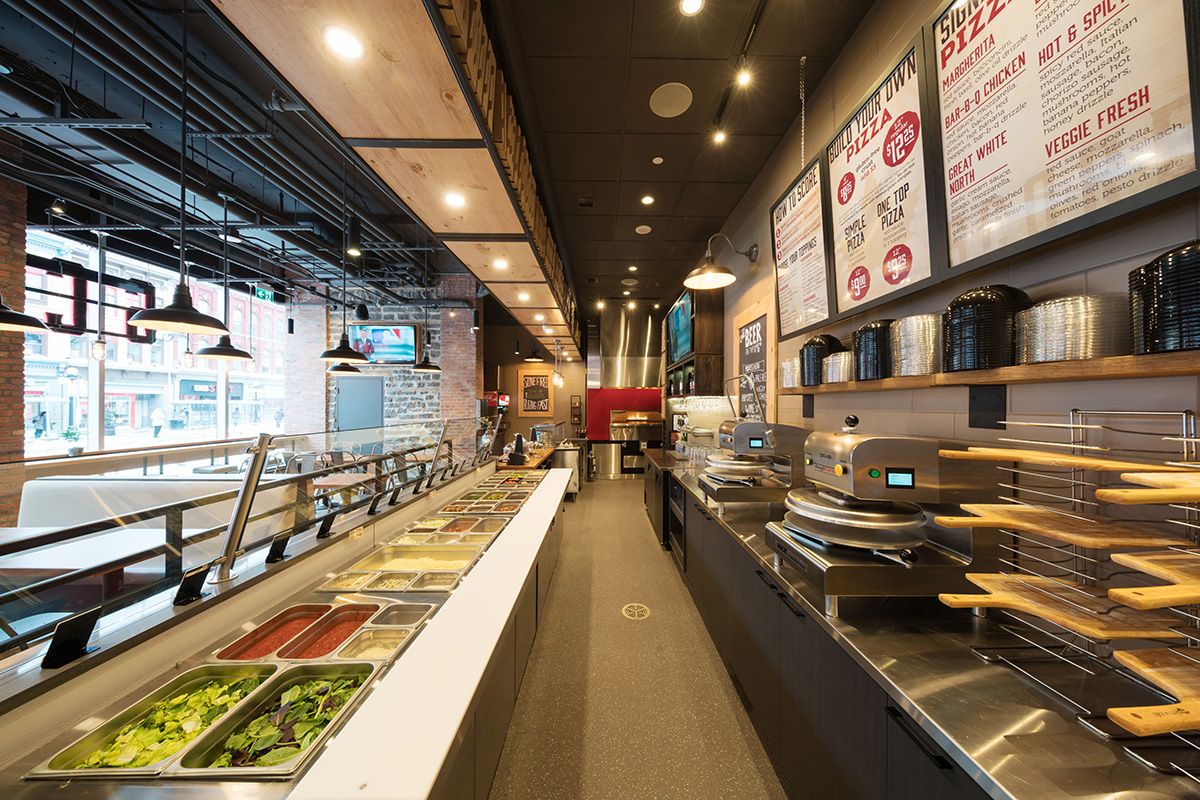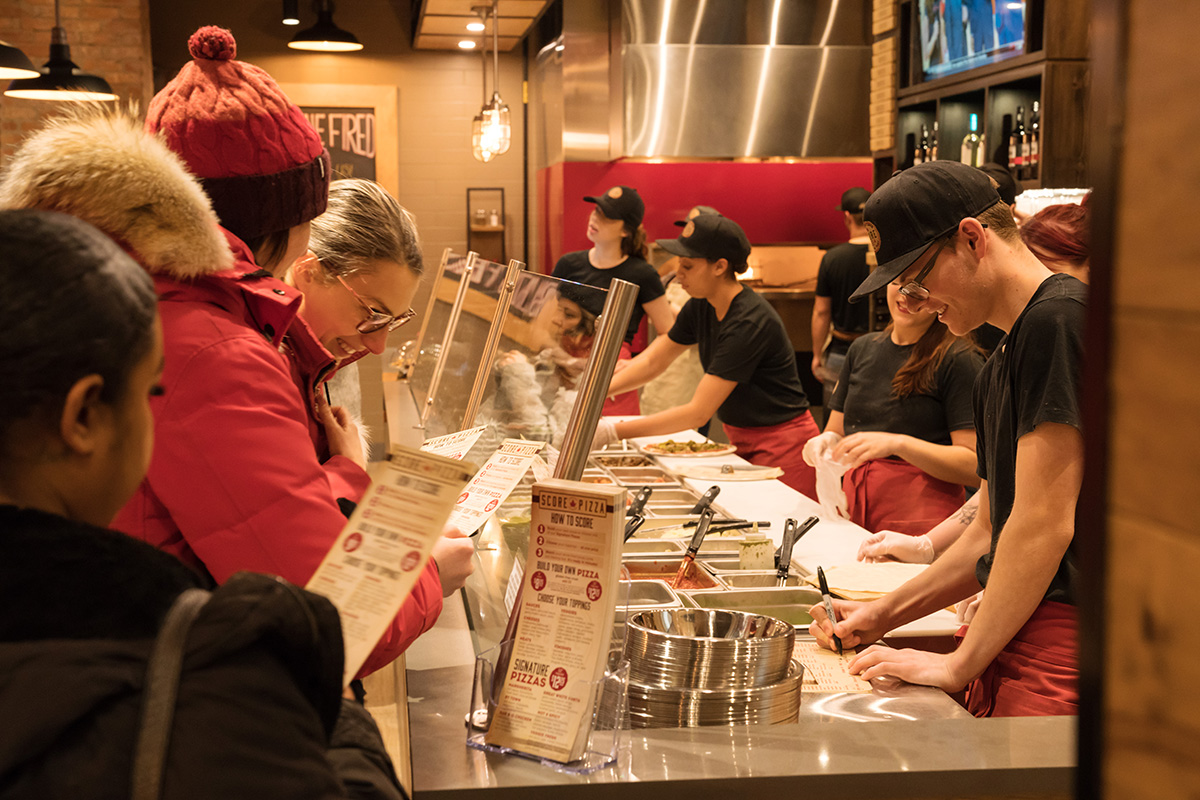 Investment
Our initial franchise fee is $45,000 per store. Our continuing royalty fee is 6% of gross sales and our advertising fee is 2% of gross sales. Our sleek fast-casual restaurants will typically have an all-in cost between $537,000 to $737,000, depending on a number of factors.
Videos
<iframe width="560" height="315" src="https://www.youtube.com/embed/e4NyZ0-BSpQ" frameborder="0" allow="accelerometer; autoplay; encrypted-media; gyroscope; picture-in-picture" allowfullscreen="" />